What is subsistence farming? And what's the difference between subsistence and commercial farming? What makes subsistence agriculture sustainable? We have all the answers for you here! 
Subsistence agriculture is the most widely used method of agricultural farming in sub-Saharan Africa, and most of Africa's rural poor depend on their homegrown produce for survival. By default, subsistence farming incorporates several sustainable farming methods (such as using natural pest control methods). But more needs to be done to take these farms from a level of subsistence to a greater level of sustainability.
What is subsistence farming?
A basic subsistence farming definition: subsistence farming is when one subsistence farmer, family or group grows only enough to feed themselves. There's generally not enough to sell or trade; if there is any surplus, the family will tend to store it until needed.
What is a subsistence farm? 
A subsistence farm is a piece of land or growing area which is used solely for the subsistence farming family or group's own consumption. Simply put, a subsistence farm doesn't yield produce for sale.
Common subsistence farming crops
The main crops grown by subsistence farmers in South Africa include:
Maize

Spinach

Cabbage

Potatoes

Sorghum

Pumpkin

Beans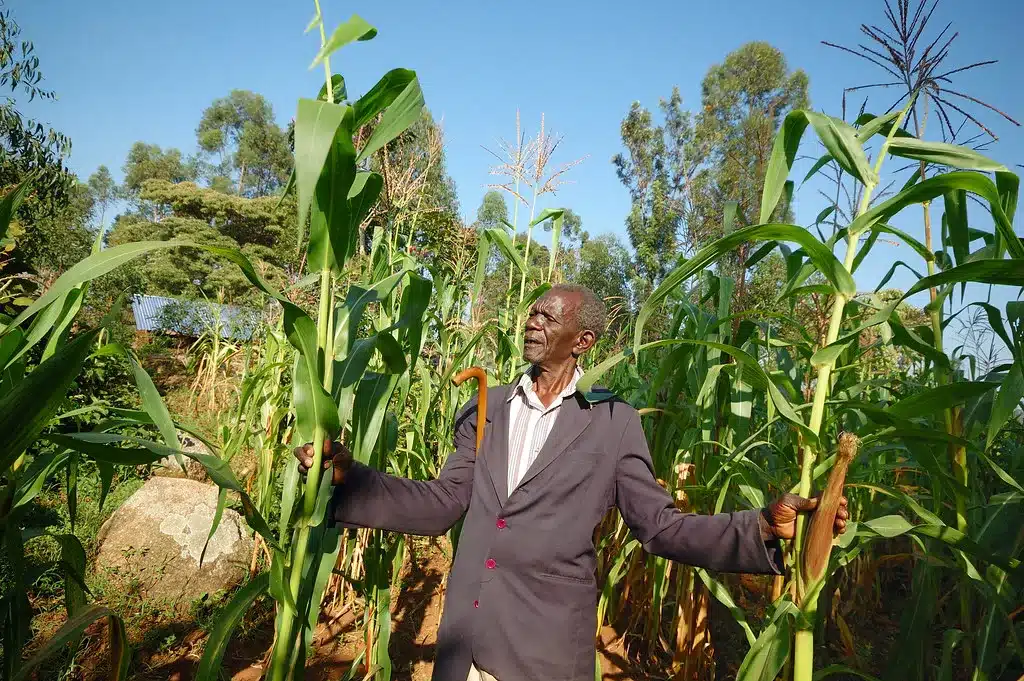 What are the benefits and advantages of subsistence farming? 
Allows food to be produced with minimal cost in rural areas

Lessens the need to find transportation to a city

Creates the opportunity to continue living in a rural village where housing and land are more affordable

The family is self-sufficient in terms of food 

Since subsistence farmers don't have access to pesticides and industrial farming methods, subsistence farming is often less draining on the environment (only

6% of households

purchase fertiliser, and 2% of households purchase additional agrochemicals)
What are the disadvantages of subsistence farming?
Susceptible to climate change–drought and flooding can severely affect a farmer's crop, and thus their food source

No profit generated

Time spent farming could be spent working for an income

Unless subsistence farming switches to a semi-commercial model, it will continue to prevent people from generating income
The difference between subsistence and commercial farming
Subsistence farming revolves around providing enough food to meet the basic needs of the farmer's own family or household. It typically operates on a small scale, aiming for self-sufficiency rather than surplus production. Traditional farming methods are often employed, with limited reliance on modern agricultural technology or inputs. The primary goal is sustenance rather than generating significant income. 
On the other hand, commercial farming is conducted with the primary objective of producing crops or livestock for sale in the market, with profit as the main driver. It often involves large-scale operations, significant investments in technology and inputs, and employs modern agricultural techniques. The produce is intended for sale, either locally or on a broader scale, contributing to a focus on income generation and potential for reinvestment in the farm.
What farming methods can commercial and subsistence farming have in common? 
Although subsistence farmers often have a wealth of knowledge after generations of subsistence farming, there's scope to build on this learning to teach them how to farm more intensively, while still farming sustainably. Methods such as crop rotation, rotational grazing and monitoring of soil health can be incorporated into subsistence farming to help yield better long-term results. And by learning to monitor and manage their crops more effectively, subsistence farmers have the opportunity to turn their food source into a livelihood.
In the breadbasket of Tanzania, for example, smallholder farmers in the Kilombero Valley had overexploited natural resources, leading to poor harvests, deforestation, and human-wildlife conflict. The African Wildlife Foundation implemented the 'Inclusive Green Growth' programme to transform thousands of lives in the landscape. The foundation offered hands-on training in climate-smart farming and access to improved drought-resistant varieties and technologies. This helped traditional and subsistence farmers to adopt new practices that increase yields without putting the land and water resources under further stress. They also link farmers with markets for their goods to ensure that they receive better returns and to help them realise the value of protecting their natural environment.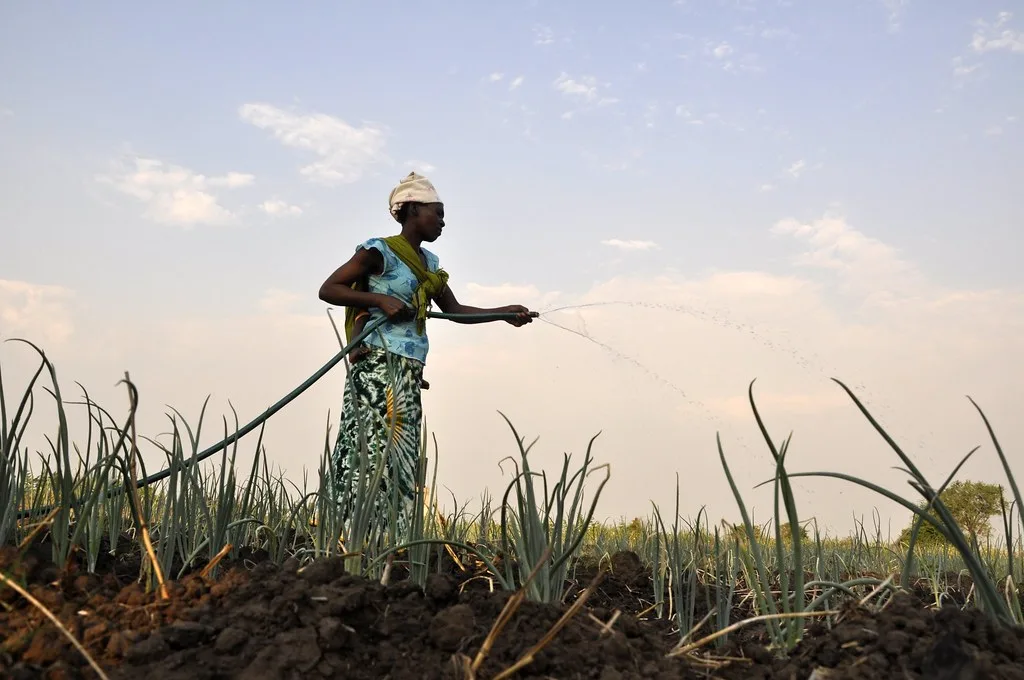 Facts about subsistence farming in South Africa 
In South Africa, about 20.7% of households engage in agriculture, with 65% of those households being reliant on subsistence farming to meet household food demand. Both numbers have likely increased due to the impact of the coronavirus pandemic on the economy and South Africa's worsening unemployment rate.
Subsistence farmers in South Africa generally come from rural communities, which depend more on subsistence farming as a primary strategy to improve their livelihoods than their urban counterparts. 
Subsistence farming is a livelihood strategy that has the potential to eliminate poverty and hunger by ensuring food security. However, subsistence farmers in these communities face a number of challenges, including:
The impacts of

climate change

Low levels of education

Lack of knowledge regarding innovative methods to increase productivity and sustainability

A shortage of labour skills to ensure the succession of subsistence farming

Location in marginal land, which doesn't allow easy access to market activities
As a result, many people are still suffering from hunger and food insecurity. 
How can subsistence farming be made more sustainable? 
By nature and necessity, many of the principles behind subsistence farming echo those of sustainable farming and organic farming. But for subsistence farming to become more sustainable, it needs to be more resilient and economically profitable. Encouraging farmers to pursue the sustainable intensification of production through the use of improved inputs can allow them to produce a surplus, which then becomes an income generator and increases the farm's sustainability. 
At a government level, we need to see strengthened policies and programmes that seek to support subsistence farming. For example, local development programmes could provide training to help develop rural subsistence farmers' skill sets and knowledge to help them produce a better yield. 
LEARN MORE ABOUT SUSTAINABLE FARMING IN SOUTH AFRICA
Subsistence farming example
A 2020 study featured in the South African Journal of Agricultural Extension investigated factors affecting subsistence farming in Nyandeni Local Municipality. 
Key findings:
Subsistence farming in the study area is mainly practised by males, averaging 60 years old, with an average household size of 6 people

Farming is the primary occupation, with 62% of households not engaged in other work

Subsistence farmers typically operate on 2 hectares of land and have an average of 10 years of farming experience

They focus on producing food for household consumption
Factors affecting subsistence farming:
Limited funding and knowledge among farmers

Insufficient water supply

Lack of access to extension services

Shortage of farming equipment
Recommendations:
Prioritise education and training to highlight the importance of farming in rural areas

Ensure availability of government and NGO extension personnel in rural regions for disseminating farming information

Promote collaborative efforts between government, private sector, and NGOs/CBOs for sustainable food production
Want to learn how to embrace sustainable agriculture, no matter the scale?
At Zylem, we promote sustainable agriculture through improved soil health – the foundation of sustainable farming for the future. Visit our homepage to find out more about what we do.